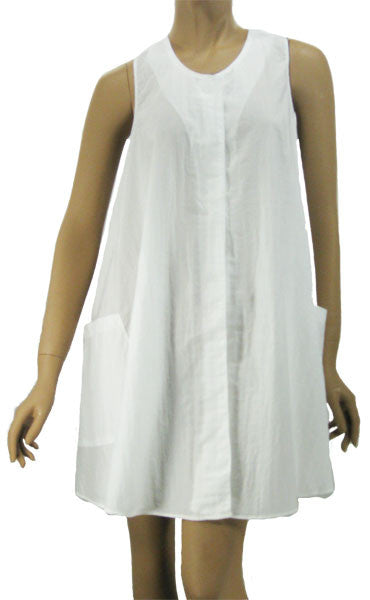 White Esthetician Salon Spa Swing Smock One Size
Regular price $34.99 Sale
White spa, salon or esthetician smock in nylon looks great with leggings for a stylish professional look in any setting.
Made of lightweight water resistant fabric, the smock has two pockets, hook and loop tab closure and wide armholes to fit over your clothing.
Hair stylist smock is perfect in the summer when you need a cover-up over your tank or in the winter because we cut the armholes large enough for long sleeves to fit without restricting movement.
Hair does not stick and water runs right off this smock. Made in the USA of imported fabric.
Size Information:
Back length One Size 32" Plus 33 ½"
Around bust when snapped-One Size 48" Plus 61"
Around hips Plus Size 90 ½"