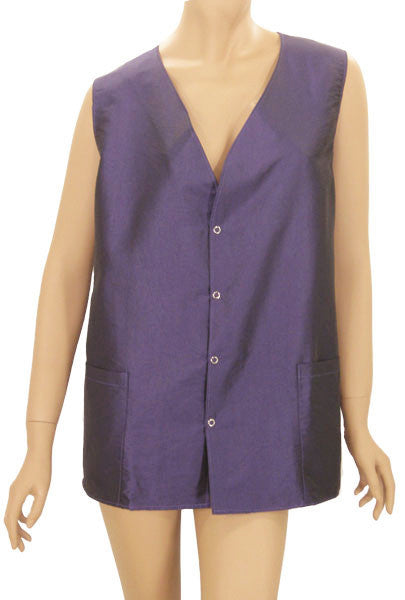 Plus Size Hair Salon Stylist Vest Plum Shimmer
Regular price $24.99 Sale
Plus size hair salon stylist vest in plum shimmer is more form fitted than most vests in the marketplace, yet still covers you as you work.
Salon vest is fingertip length with two front pockets, snap front and back ties for adjustment.
Fabric is a mid-weight fabric.
Proudly Made in the USA of imported goods.