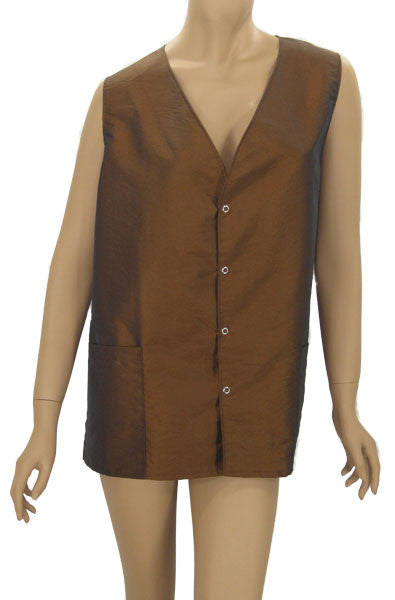 Plus Size Hair Salon Stylist Vest Earth Shimmer
Regular price $24.99 Sale
Earth hair salon stylist plus size V-neck vest gives you great coverage for styling, cutting or while at the shampoo basin.
The luxurious yet long lasting medium weight fabric has a finish so water and hair rolls right off.
Two pockets with two back waist ties for adjustment complete the look.

Gender friendly.

Size Info:
One Size Bust when snapped 51" Plus Size 60"
One Size Length from back neck to hem 27" Plus Size 32"
One Size Hips when snapped 52" Plus Size 63"