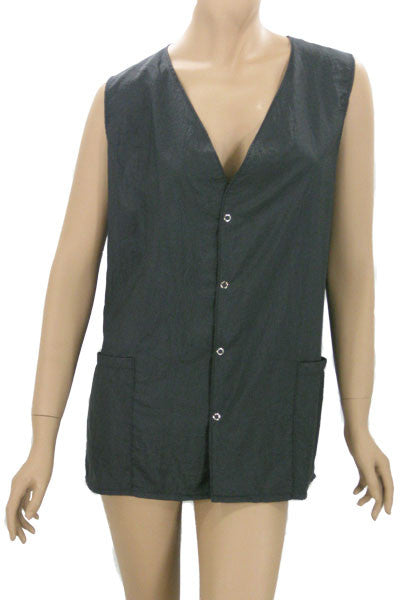 Plus Size Lightweight Black Hair Stylists Vests
Regular price $23.99 Sale
Stylist salon vest is a great cover-up for cutting, styling and dyeing hair.
Salon vest is form fitted with adjustable back ties sewn into the side seams to self tie at back waist so you control the fit.
Two pockets and non rust snaps complete the look of this lightweight nylon with water and stain resist finish.
Proudly made in USA of imported fabric.
Gender friendly.

Size Info:
One Size Bust when snapped 51" Plus Size 60"
One Size Length from back neck to hem 27" Plus Size 32"
One Size Hips when snapped 52" Plus Size 63"