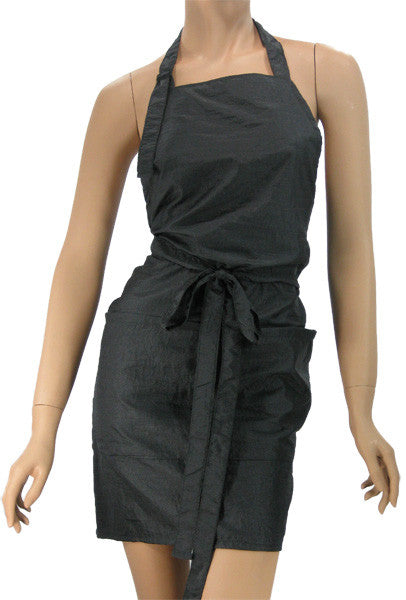 Black Hair Stylist Lightweight Color Apron
Regular price $19.99 Sale
Nothing basic about this black hair stylist lightweight nylon salon apron with water resist finish.
Made in the USA of 100% imported durable nylon fabric that resists hair,water, bleach, stains, even wax balls up for easy removal.
Stylist apron features adjustable neck strap, two large front pockets, knee length and long waist straps so you can tie them in front.


Sizing info:
Top of bib width 9"
Across bust bib width 15"
Length 30"
Width 38"
Ties 44"each