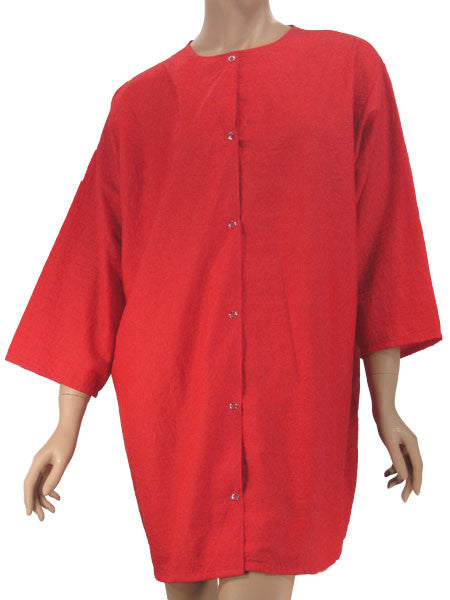 Plus Size Pocket Free Red Stylist Jacket
Regular price $24.99 Sale
Lightweight red plus size jacket without pockets in lightweight nylon with  water & hair resist finish.
Made without pockets for pet groomers to keep little paws from grabbing on or for anyone that wants a more streamlined look without having to worry about hair getting into the pockets.
Mid-thigh length, three quarter length sleeves with a snap front.
Sizing Info:
One Size Sleeve length 17" Plus Size 17"
One Size Bust when snapped 50" Plus Size 63"
One Size Length from back neck to hem 32" Plus Size 33"
One Size Hips when snapped 51" Plus Size 64"