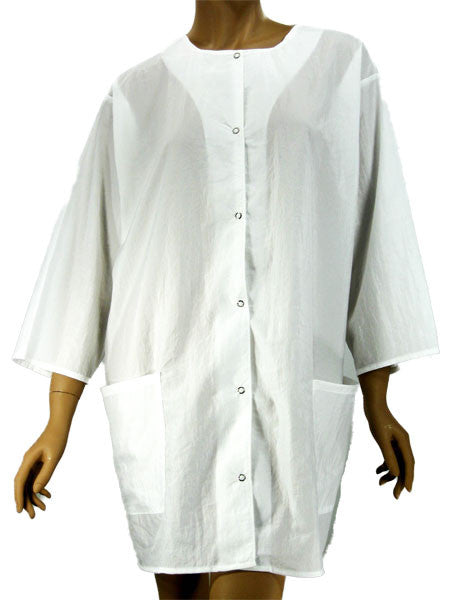 Esthetician White Lightweight Jacket
Regular price $34.99 Sale
A professional lightweight white esthetician jacket in Antron nylon is a great basic cover-up for daily wear. The jacket has helps repel hair and water, is fingertip length, has two front pockets, a neckline that will keep hair off of you, and three quarter length sleeves.
Available in one size and plus size
Doubles as a client cover-up
Sizing Info:
One Size Sleeve length 17" Plus Size 17"
One Size Bust when snapped 50" Plus Size 63"
One Size Length from back neck to hem 32" Plus Size 33"
One Size Hips when snapped 51" Plus Size 64"